The King Charles Cocktail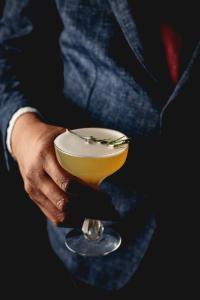 The Highclere Castle Gin King Charles Cocktail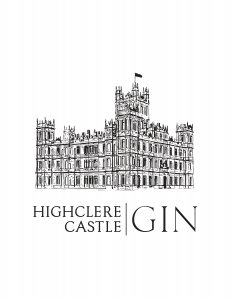 Highclere Castle Gin
An Innovative Regal Elixir Fit for a King
The coronation is an extraordinary recognition of continuity. It is a wonderful idea to enjoy and share the King Charles Cocktail to celebrate His Majesty and lift our spirits."
— Earl of Carnarvon
CENTERBROOK, CT, USA, April 25, 2023/EINPresswire.com/ — Highclere Castle Gin, the award-winning gin brand brought to you from the iconic Highclere Castle of Downton Abbey fame, has announced the first cocktail creation to celebrate the coronation of King Charles III. This historic cocktail, aptly named the "King Charles Cocktail," is set to captivate mixologists and home cocktail enthusiasts around the world with its exquisite recipe of premium gin and classic ingredients—a required element for any coronation party.
"The coronation is an extraordinary recognition of continuity. It is a wonderful idea to enjoy and share the King Charles Cocktail to celebrate His Majesty and lift our spirits," said the Earl of Carnarvon, owner of Highclere Castle.
Created by Highclere Castle Gin and taste tested by top chefs and mixologists, this innovative yet deceptively simple cocktail smashes together two quintessentially British spirits known to be favorites of His Majesty The King. The combination of gin & Scotch is rarely seen together, challenging the status quo in cocktail design. The King Charles cocktail showcases Highclere Castle Gin, a premium London dry gin made with a blend of botanicals from Highclere Castle's famous estate. The single-malt Scotch whisky lends a subtle smokey flavor that imparts sophistication and depth of character. The aromatic notes of freshly squeezed lemon juice added with the sweet taste of the orange curacao compliment the Highclere Castle Gin and whisky pairing, creating decadent sophistication in a glass worthy of a coronation.
The cocktail is served in a vintage art deco custom cocktail coupe. Highclere Castle Gin recommends their boutique glassmaker of choice, Glassique Cadeau. The soft golden hue of the cocktail glows through the coupe and is garnished with a fragrant rosemary sprig, adding an earthy touch of garden. This herbal garnish pays homage to His Majesty's passion and commitment to sustainable gardening seen at his Highgrove House in Tetbury, England, a practice also employed by Lord & Lady Carnarvon at Highclere Castle.
"The King Charles Cocktail is a unique yet powerfully appropriate cocktail we are releasing with some of the finest restaurants and hotels worldwide. My vision was to design a cocktail, hoping that someday it might be considered a classic for people to enjoy and associate with this special moment in history. It is the ultimate toast to His Majesty's lifetime commitment and service throughout the United Kingdom, the Commonwealth, and on the world stage, and my god, it tastes good," said Adam von Gootkin, Co-founder and CEO of Highclere Castle Gin.

Highclere Castle Gin has selected the Queen's Commonwealth Trust (QCT) as the company's official charity beneficiary. With her patronage, the QCT was launched in 2018 on Queen Elizabeth II's 92nd birthday. The charity is focused on supporting social entrepreneurs. For the month of May, participating restaurants featuring the King Charles Cocktail will donate $1 per cocktail served to the Queen's Commonwealth Trust, with proceeds benefiting young leaders and innovation.
The King Charles Cocktail Recipe. Photos:

• 2.0 oz Highclere Castle Gin

• .25 oz Macallan 12 or Single Malt Scotch

• .50 oz Orange Curacao

• .50 oz Fresh Lemon Juice

• Shake well in cocktail shaker, strain into cocktail coupe

• Garnish with a fresh rosemary sprig
About Highclere Castle Spirits Company

Highclere Castle Spirits launched in 2019 with the mission to produce the finest gin in the world. Highclere Castle Spirits was Co-founded by American spirits entrepreneur Adam von Gootkin and the Earl & Countess of Carnarvon, owners of Highclere Castle. Made with a unique blend of botanicals selected from Highclere Castle's ancient estate, the gin has quickly garnered over 100 international spirit awards, becoming a leading super premium gin in the market. To learn more about Highclere Castle Gin, please visit, www.HighclereCastleGin.com
About Highclere Castle

Highclere Castle is a 5,000-acre estate in Hampshire, England, and has been the country seat of the Earl of Carnarvon since 1679. One of the world's most famous homes, it rose to international fame as the primary filming location for the Emmy award-winning period drama Downton Abbey. Highclere Castle hosts more than 135,000 visitors annually. To learn more about Highclere Castle, please visit, www.highclerecastle.co.uk
About The Queen's Commonwealth Trust (QCT)

QCT launched on April 21, 2018, recognizing Her Majesty The Queen's lifetime of service to others and her love for the Commonwealth and its young people. The Commonwealth is a global family of 56 countries, home to 2.4 billion people, of which 60% are under the age of 30. We put young Commonwealth leaders at the center of everything we do and provide their organizations with flexible funding, practical tools and support, and a vibrant network to help them transform their communities in the areas of agriculture & food, education & employability, environment, health, and inclusion. With your support, we can unlock it. To learn more about the QCT, please visit https://www.queenscommonwealthtrust.org.
Catherine Poulin
Highclere Castle Spirits
+1 860-916-2804
email us here
Visit us on social media:
Facebook
LinkedIn
Instagram
YouTube
How to Make the King Charles Cocktail


Article originally published on www.einpresswire.com as Highclere Castle Gin Unveils the King Charles Cocktail