Growth Through Grief is available now at growththroughgrief.org/book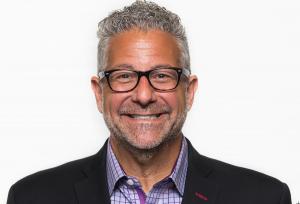 Author Tom Pisello
NEW YORK, NEW YORK, UNITED STATES, October 12, 2023 /EINPresswire.com/ — Tom Pisello, a respected author, speaker, serial entrepeneur and podcaster known for his insightful works on personal growth and resilience, is thrilled to announce the release of his latest book, "Growth Through Grief." This compassionate and inspiring guide is specifically crafted to help widowers navigate the complex emotions and challenges they face in the aftermath of loss.
Losing a spouse is one of life's most profound and painful experiences, leaving widowers with a unique set of struggles and grief that can be difficult to comprehend and overcome. "Growth Through Grief" is a beacon of hope for those seeking guidance on how to not just survive, but thrive, after such a loss.
In this heartfelt book, Tom Pisello draws from his own personal experiences as a widower and combines them with extensive research and expert insights to create a comprehensive roadmap for healing and growth. Through poignant stories, practical exercises, and thoughtful guidance, he offers widowers the tools they need to:
1. Understand and navigate the grieving process with empathy and self-compassion.

2. Rebuild their lives and discover new purposes and passions.

3. Connect with others who have experienced similar loss and build a support network.

4. Develop strategies for self-care and emotional well-being.

5. Honor the memory of their loved one while embracing a future filled with hope and optimism.
"Growth Through Grief" is not just a book; it is a companion for widowers on their journey towards resilience and renewal. It provides invaluable insights into the emotional challenges widowers face and offers practical advice on how to transform that pain into personal growth.
Tom Pisello's expertise in the field of personal development and his unique perspective as a widower make him the perfect guide for readers seeking solace, understanding, and a path forward. His genuine compassion shines through every page, making this book an essential resource for anyone who has experienced the loss of a spouse.
Whether you are a widower yourself or know someone who is, "Growth Through Grief" is a must-read. It is available in print and e-book formats and can be purchased from major online retailers such as Amazon.com and through Tom Pisello's official website, growththroughgrief.org
Join Tom Pisello in his mission to empower widowers to find growth through grief and discover that life can still be filled with love, purpose, and joy. For more information about the book and the author, please visit growththroughgrief.org
ABOUT THE AUTHOR
Tom is a successful serial-entrepreneur, author, speaker, podcaster, widower, and father of two daughters. Tom resides in Flatiron, NY.

Connect with Tom at: growththroughgrief.org/book
Tim Synan
HigherLife Publishing & Marketing
+1 407-563-4806
email us here
Article originally published on www.einpresswire.com as Author Tom Pisello Releases New Book "Growth Through Grief" to Empower Widowers on Their Journey to Healing