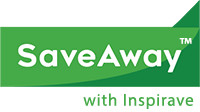 The new generation of purchasing is here, and it's changing everything consumers know about when to buy what they want
AUSTIN, Texas, March 13, 2023 (Newswire.com) - SXSW continues to be the innovator's launching pad, especially when launching a first in the fintech space. SaveAway's pioneering Founder and CEO, Om Kundu, will host the Fintech and E-Commerce Meetup on Tuesday from 2:30-3:30 p.m. CT at the Hilton Austin Downtown (Room 404).
SaveAway has emerged as a conscious capital leader focused on technologies for a radically better tomorrow. SaveAway is a purpose-driven "save now, buy later" fintech company obsessed with creating the conditions for all to make better purchasing decisions that will protect from long-term financial obstacles and potential ruin.
"It's an honor to facilitate and welcome all to harness 'The Great Reset', where we will reimagine retail, e-commerce and fintech. These meetups are truly one-of-a-kind and provide an opportunity for all of us to get involved," Kundu said. "It's a moment for us to expand what we are doing and how we look to solve big issues for a better future."
In an instant satisfaction world, inflation has driven prices up, and consumer credit card debt is as high as it's been since 2008 and 2019, just when major financial crisis hit. According to a recent Lending Tree article, Americans have over $986B of credit card debt (over $7,200 average per cardholder) and are on pace to reach the trillion-dollar mark for the first time in history this year.
SaveAway has set out to make everyday purchases and the unaffordable, affordable without debt or regret.
Q1 2023 catapulted SaveAway. Kundu was selected by NYCEDC to participate in the Founders Fellowship for the QC Tech Incubator cohort. The NYCEDC Founders Fellowship Program addresses inequalities in the startup ecosystem by supporting tech entrepreneurs from historically underrepresented backgrounds. Kundu was invited to facilitate at the National Retail Federation Retails Big Show 2023 in January, where he led the discussion on Retail Evolution/Transformation.
SXSW Meetups are one-of-a-kind experiences. The Fintech and E-Commerce Meetup facilitated by Kundu is an opportunity to get involved in 'The Great Reset' to reimagine retail in ways that are more purposeful. It's not about whether or not you want that new laptop, watch, fitness equipment or purse-- it's about when is the best time for you to make that purchase. SaveAway believes it is when you have planned to be able to afford it without going into debt.
About SaveAway®
SaveAway has been featured on Finovate, Yahoo Finance, Startup Grind, Finextra, NY Tech Alliance, Forbes, Pay Think, Startup Buzz and more. Named Top Fintech Forward Company To Watch by American Banker. Inspirave's patented SaveAway social saving and retail e-commerce platform empowers Saving More to afford important purchases responsibly, without the necessity of credit (which becomes the slippery slope to debt for far too many.) With over 12,000 having signed up to gain early access, SaveAway with INSPIRAVE represents V-1.0 of an end-to-end ecosystem to fundamentally re-imagine retail e-commerce, unifying intelligent financial planning with the path-to-purchase: one in which the groundswell against instant-gratification and debt is manifest through the social edifice of relentless consumer advocacy and innovation to further financial wellness.
SAVEAWAY 2023 Highlights
SAVEAWAY Demo
About Om Kundu
The founder of SaveAway, which has pioneered the "Save Now, Pay Later" category through its patented retail e-commerce + fintech offerings, empowering un(der)served buyers and sellers alike to realize opportunity where they least expect it. SaveAway renders the unaffordable affordable by making more informed buying decisions and seeing those purchases fulfilled by harnessing the gears to SaveAway without the slippery slope of credit, resulting in debt for far too many. SaveAway was recently cited on the NASDAQ site and Workweek among "Fintech that makes an impact", previously named Top Fintech Forward Company To Watch. Its #SaveForWhatMatters mission — in engendering a sustainable foundation for consumption — has been oft-cited at Finovate, NRF, SXSW, Qorus, and among the Top-100 Startup of The Year by the Consumer Technology Association and Tech. Co.
Kundu is a Stanford University alum with a BS in Mathematical and Computational Sciences and Interdisciplinary Science, Technology, Society Honors.
https://schedule.sxsw.com/2023/speakers/2083680
Contact Information:
Janine Melnitz
[email protected]
(214) 498-2238
Om Kundu
[email protected]
Original Source:
SaveAway Making Another Statement at SXSW