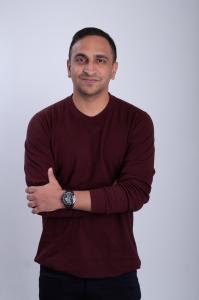 Amitt Sharma, CEO, VDO.AI
Arjit Sachdeva, Co-Founder, VDO.AI
NEW YORK, US, May 8, 2023/EINPresswire.com/ — VDO.AI, a leading provider of AI-powered advertising solutions, activating across all screens and all streams, has been shortlisted at The Drum Awards for Marketing Americas 2023 for its technology-led innovative campaign for The National Basketball League (NBA). VDO.AI is honored to be recognized alongside industry giants such as Google, Accenture, and Verizon Communications for this prestigious award ceremony that celebrates excellence in marketing and advertising throughout the Americas.
The nomination comes in recognition of VDO.AI's groundbreaking campaign with the NBA, which leveraged the power of artificial intelligence and real-time hyper-personalized CTV solutions to deliver engaging video content to basketball fans across the US. The campaign was a resounding success, reaching millions of viewers and driving significant engagement for the NBA.
Amitt Sharma, CEO of VDO.AI said, "We are thrilled to be shortlisted for The Drum Awards for Marketing Americas 2023. This nomination is a testament to our team's hard work and dedication to driving innovation in the advertising space. We are proud to be recognized alongside some of the biggest names in the industry, and we look forward to continuing to push the boundaries of what's possible with technology."
"The Drum Awards for Marketing Americas is a prestigious event that acknowledges outstanding achievements in the marketing and advertising space", said Arjit Sachdeva, Co-founder at VDO.AI. "We are ecstatic to be shortlisted for our campaign with Mediahub/GLOW and the NBA, which exemplifies our dedication to creating innovative and impactful video advertising solutions. We are committed to delivering exceptional results for our clients and will continue to push the boundaries of what's possible in the video advertising landscape."
The winners of The Drum Awards for Marketing Americas 2023 will be announced on June 8th, 2023. VDO.AI wishes all the nominees the best of luck and looks forward to celebrating the industry's achievements in June.
About VDO.AI
VDO.AI is a premium video ecosystem providing brands with best-in-class high-impact solutions that drive the right outcomes. With the aim to build innovative products that are ahead of their time, VDO.AI turned into a growth engine for both the publishers and the advertisers. Driven by a zeal to continue pushing the limits and a unified mission to bring global innovation in AdTech, VDO.AI leads the market in creating innovative consumer experiences for brands across all screens and all streams.
Mehak Chawla
VDO.AI
+1 512-214-9257
[email protected]
Visit us on social media:
LinkedIn
Article originally published on www.einpresswire.com as VDO.AI's Innovative Technology-Led Campaign for The NBA Earns Shortlist at The Drum Awards for Marketing Americas 2023