A photo of the 7.0 Terahertz Wand model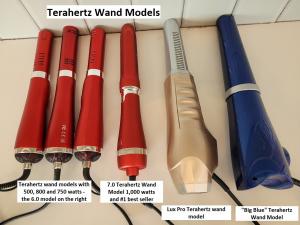 Terahertz Wand models – a look at Terahertz Wand devices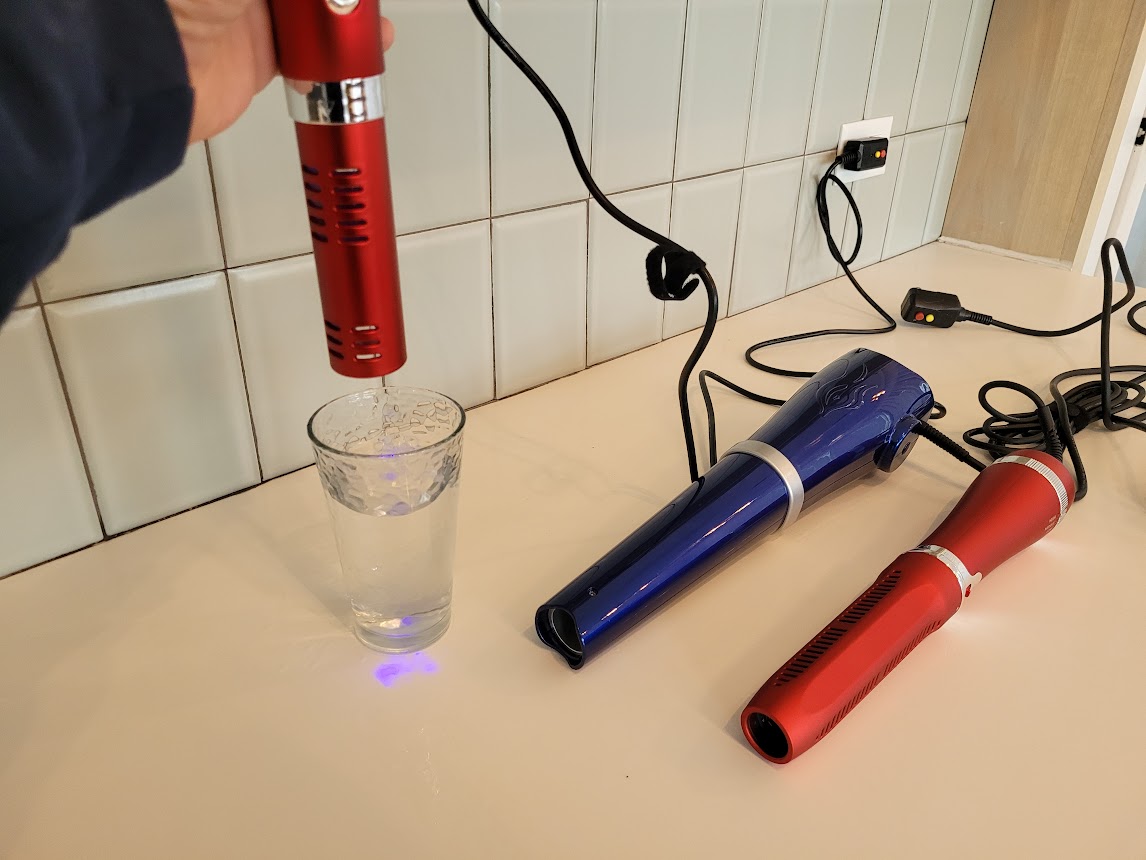 Terahertz Wands are being used to charge water in addition to being used on the body.
Terahertz Wands are devices which incorporate quantum scaler, terahertz frequency, quartz crystal and FAR infrared technology to assist with health issues.
Terahertz Wands are a top selling energy and frequency type technology. These devices are becoming popular through word of mouth and referrals with the 7.0 Terahertz Wand model becoming a best seller."
— Sean Callahan
RICHMOND, VIRGINIA, USA, April 25, 2023/EINPresswire.com/ — Terahertz Wands are fast becoming popular devices for a growing list of health and wellness issues and as the word on these devices starts making its way to the general public wand manufacturers continues to grow. One USA based Terahertz Wand distributor, USA Med Bed, LLC is seeing a large growth in the number of terahertz frequency devices being sold with a new 7.0 wand model becoming its best seller. The 7.0 Terahertz Wand model has incorporated ten years of research from over fifty people around the globe and is considered a comprehensive upgrade model.
Just as the earth is roughly 70% water, so too are our bodies. The water around proteins absorbs more terahertz than pure water, which helps our proteins fold correctly. The correct folding of proteins is essential for cellular homeostasis and the prevention of disease. Molecular vibrations of hydrogen bonds in proteins are important because they regulate the function of proteins. The capacity of DNA, RNA, and Proteins to catalyze energetic reactions in the body and convey information depends on their vibrational states accessible using terahertz frequency.
These Terahertz Wands are being purchased to assist with skin care, back and shoulder pain, knee pain, hair growth and a multitude of other health and wellness issues. Although the manufacturer or distributors make no claims on these devices it is clear from the marge number of testimonials from customers that the technology is proving to be effective.
"We are seeing a growing number of people calling or buying a terahertz wand online and the majority of these people are being referred by friends and family". We do not make any claims on the devices and since they are not classified as medical devices it is important that people know to never substitute these devices for professional medical advice of care", said USA Med Bed, LLC spokesperson and marketing director Sean Callahan. "Although these devices are relatively new in the United States they have actually been in production for nearly ten years", he continued. "As these models keep being produced they are constantly being refined to be more powerful and lower in price. The 7.0 wand thus is one of the newest models being offered and it is showing to be larger and more cost effective than smaller Terahertz Wands and is becoming our best seller due to the fact that it is nearly twenty percent larger and more powerful than the 6.0 model and only about one hundred and fifty dollars more. People are choosing the more powerful wand since it requires less time of use", he concluded. USA Med Bed, LLC ships Terahertz Wands from San Diego California and Richmond Virginia.
Terahertz Wands are one of many health and wellness technology products USA Med Bed. LLC carries and are fast becoming one of the most popular. Other popular energy and frequency based technologies include Anti Aging Bed Covers, Anti Aging Blankets, sound frequency watches, plasma energy water, multi wave oscillators and a host of plasma based technology products. For more information on Terahertz Wand models including the 6.0, 7.0, Lux Pro and "Big Blue" Pro Max wand models visit or contact them directly at 858-652-1259.
Sean Callahan
USA Med Bed, LLC
+1 858-652-1259
email us here
Visit us on social media:
LinkedIn
YouTube
Terahertz Wand model 7.0 video review
Article originally published on www.einpresswire.com as New 7.0 Terahertz Wand Model Becoming Top Selling Wand for Terahertz Wand Company Distributor