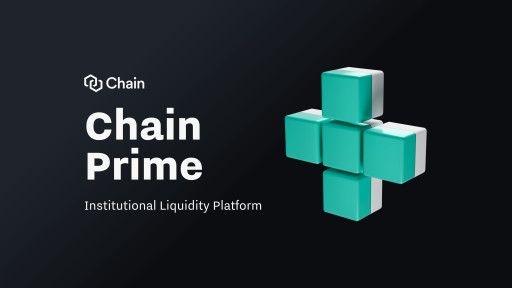 Chain Prime is Poised to Disrupt the OTC Market, Bringing a New Level of Efficiency and Innovation to Crypto Trading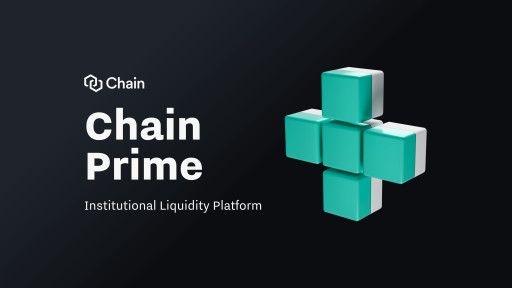 Chain Prime
Introducing Chain Prime an Institutional Liquidity Platform.
CHARLESTOWN, Saint Kitts and Nevis, February 17, 2023 (Newswire.com) - Chain, the leading provider of blockchain infrastructure and Web3 services, is pleased to announce the acquisition of a licensed European crypto provider, which has become a new entity, Chain Europe UAB. Following this new acquisition, Chain has launched Chain Prime, an automated over-the-counter (OTC) trading system designed to give clients access to deep liquidity through the Chain Engine.
Chain Prime will be designed to aggregate centralized order books from top exchanges to provide users with the best execution rates. Unlike typical OTC providers, Chain Prime will not charge a large fee or high spread to execute high-volume trades. Instead, its proprietary Chain Engine automates the entire process including settlement and delivery to verified accounts. Chain Prime will be available 24/7/365, and will not be accessible in all regions. Once Chain Prime is launched to the public, additional information and terms and conditions for service zones will be available.
"We are thrilled to launch Chain Prime," said CEO of Chain, Deepak Thapliyal. "Chain Prime is a leading-edge product that will provide users with access to deep liquidity and the best execution rate. We are confident that this product will revolutionize the OTC market."
Chain Prime will revolutionize OTC Trading, enabling buyers and sellers to securely trade crypto through various exchanges with maximum privacy. Chain's decentralized technology framework allows for greater flexibility than traditional exchanges, enabling users to customize their transactions according to their needs. With Chain Prime, traders can enjoy the intimacy of highly individualized OTC trades.
Chain Prime is currently available through invitation only. We invite you to visit Chain.com/prime for more information on Chain Prime, and how to sign up.

About Chain
Chain is a blockchain infrastructure solution company that has been on a mission to enable a smarter and more connected economy since 2014. Chain offers builders in the Web3 industry services that help streamline the process of developing, and maintaining their blockchain infrastructures. Chain implements a SaaS model for its products that addresses the complexities of overall blockchain management. Chain offers a variety of products such as Ledger, Cloud, and NFTs as a service. Companies who choose to utilize Chain's services will be able to free up resources for developers and cut costs so that clients can focus on their own products and customer experience. Learn more: Chain.com.

Contact Information:
Chain Press
[email protected]
Original Source:
Chain Announces Acquisition of Licensed Crypto Company in Europe and Launch of Chain Prime