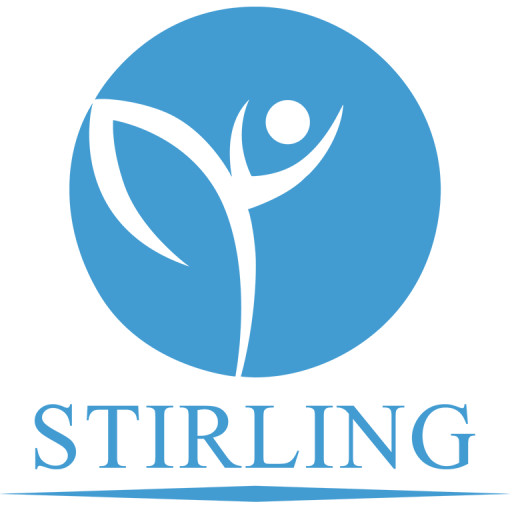 Healthcare providers find CBD products help patients reduce pain, stress, sleeplessness.
CARY, N.C., February 6, 2023 (Newswire.com) - Both chiropractic care and CBD are becoming more popular with Americans: last year, some 35 million Americans visited a Chiropractic office, while according to a national survey, 26% of Americans used CBD in 2022. Stirling CBD, a maker of premium CBD products, works closely with chiropractors and surveyed which CBD products are most popular with DCs (doctors of chiropractic) who carry Stirling's lines.
The most popular product is CBD Magnesium Balm, carried in 95% of the DC offices that carry Stirling. This might be expected, as 64% of patients use it for pain relief. According to NC-based Dr. Daniel Mudryk, many of his patients love the soothing effect they get from using the CBD and magnesium-infused balm. "One of my patients who suffered from a 15-year back pain says it eases the soreness he feels after our adjustment sessions," Mudryk said.
Nearly as popular is the Muscle Gel, at 93% of locations. Stirling's Muscle Gels is made with CBD and other natural ingredients like camphor, menthol and white willow. These ingredients create a unique warming and cooling sensation, which helps reduce swelling and soreness. "The muscle gel is a favorite of my athletic patients. They love using it after their workouts and adjustments," Reston, VA-based Dr. Chris Perron said.
"There are many muscle gels sold in the market, but so far, Stirling's Athlete's Muscle Gel is a must-have for my patients," says Washington State-based Dr. Leah Meadows.
Delta 8 Sleep Gummies are the third most popular product at 90% of offices. According to ClevelandClinic.org, 70 million Americans suffer from some form of sleep disorder, and 42% of people who take CBD use it for sleep-related reasons. In an interview, North Carolina-based Dr. Matt Arthur said, "Most of my patients have a problem with sleeping. Sleep gummies do wonders for many of them. It's one of my highly requested items. The gummy format is a bonus since many of my patients get discouraged with taking pills or medicines."
THC-Free sleep capsules also are available at 90% of offices. The need for an organic sleep solution drives THC-Free capsules' popularity. "Some of my patients wanted a sleep aid that doesn't contain THC, so I recommended Stirling's THC Free Sleep Capsules," Indiana-based Dr. Cole Blume explains.
The melatonin content in THC-Free Sleep Capsules paired with CBD and CBN helps calm the nerves and relax. Stirling's THC-Free CBD Sleep Capsules contain not only melatonin but also other active ingredients like valerian root and maypop flower.
Delta 9 gummies are available at 82% of chiropractic locations. These specially formulated THC-infused gummies are said to help with reducing stress and anxiety. "I've had patients request the product for friends and family after seeing how it helps them sleep better," Oregon-based Dr. Jane Bigby said.
Stirling Professional has seen the growth and interest of many chiropractic patients in CBD products. "People see the need for more natural solutions to day-to-day problems. Taking a vegan all-organic Delta 8 sleep gummy is better than taking more prescription drugs," said Joe Kryszak, founder and CEO of Stirling. "Now more than ever, we are committed to offering medical grade Chiropractic CBD products to our DC partners across the country."
People have had to settle for only prescription-based solutions to sleep, pain, and even stress problems for decades. With the rise of alternative methods and medicine, Americans now have the freedom to choose what suits them best.
About Stirling CBD
Founded in 2014 in Santa Cruz, California, as a premium cannabis flower company, Stirling launched its first CBD products in 2018. Stirling continues to lead in new product innovation and quality and sells a full lineup of Hemp-Based CBD, Delta 8 THC, and Delta 9 THC Products. In addition, Stirling launched its Professional Brand - Stirling Professional CBD - which sells exclusively to Chiropractors, Gyms, CrossFit Boxes, PTs, and Massage Therapists.
Contact Information:
Joe Kryszak
President
[email protected]
Original Source:
Stirling CBD Reports on Popularity of CBD Supplements in Chiropractic Offices