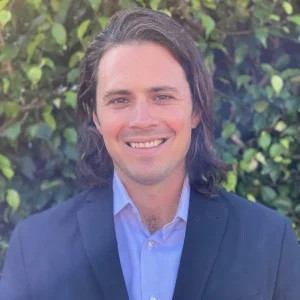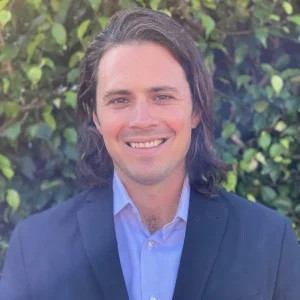 Christopher Bennett
Christopher Bennett, National Director of Business Development and Senior Consultant at C4 Consulting
ALGONQUIN, Ill., February 10, 2023 (Newswire.com) - C4 Behavioral Health Consulting is honored to have Christopher Bennett add the National Director of Business Development role to his continued service as a Senior Consultant.
Christopher has spent the past 15 years working in behavioral health in everything from a direct care line-staff, counselor, 2x founder, Chief Executive Officer, investor, and Senior Consultant. Advancing the visions of behavioral health organizations that are focused on restoring humanity, one customer at a time, is directly aligned with Christopher's personal mission to be a shining light in the darkness, to bring dreams to reality, and live a visionary life.
"After serving the leaders in behavioral health consulting for the past three-plus years as a Senior Consultant, I am humbled and honored to accept the National Director of Business Development role at C4 Consulting. I have witnessed unprecedented successes that this Team has graciously produced for its clients, bringing over 475 years of c-level, clinical, and entrepreneurial experience to this profession." - Christopher Bennett, National Director of Business Development and Senior Consultant.
"We are proud to elevate Christopher to the leadership role of our Business Development Team. His commitment, experience, understanding and passion for advancing the visions of behavioral health organizations is only matched by his integrity. We look forward to his investment in our growth reaching more organizations and communities in need." - Jonathan P. De Carlo, CEO of C4 Consulting.
Christopher and members of the C4 Consulting team will be attending the National Addiction Leadership Conference in Washington, DC, from May 21-23, 2023.
For questions, suggestions, comments, or feedback about Christopher Bennett and his work, contact C4 at [email protected] or 866-329-7170, extension 715.
More About C4 Consulting
C4 Consulting, Inc, a subsidiary of C4 Recovery Foundation, is a firm focused on securing the missions and advancing the visions of behavioral health organizations. We collaborate with our clients to establish and improve financial performance, enhance competitive positions, create, and deliver the highest quality of organizational and consumer services, and achieve the most productive organizational alignment among staff, management, and boards to produce optimized performance. Our principals & team have a combined 475+ years of experience in the behavioral health sector, holding executive leadership, operations, medical, and clinical positions producing quality care at the highest level of integrity. To learn more, visit C4 Consulting.
Contact Information:
Christopher Bennett
C4 Consulting
[email protected]
866-329-7170
Original Source:
Christopher Bennett to Lead C4 Consulting's (Behavioral Health Consulting) National Business Development