Everybody should visit Rome at least once.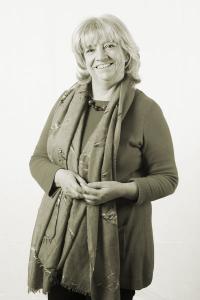 Professor Valerie Higgins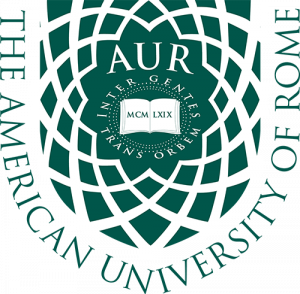 The American University of Rome
Hosted by AUR professor and TV personality Dr. Valerie Higgins, this program has been designed for participants of any age or experience.
Yes, I have finally arrived at this Capital of the World! I now see all the dreams of my youth coming to life. Only in Rome is it possible to understand Rome."
— Johann Wolfgang von Goethe
PHILADELPHIA, UNITED STATES OF AMERICA, May 8, 2023/EINPresswire.com/ — The American University of Rome is offering an in-depth educational tour & study program in Rome designed for participants of any age & experience. This unique program offers a perfect opportunity for guided exploration & discovery of Rome's history, places, and people through the lens of the Eternal City's cultural heritage.
Using exclusive site visits, lectures, and prominent guest speakers active in the cultural heritage protection field, this experiential program explores what the city of Rome can tell us about ourselves and our world while introducing participants to the fascinating study of cultural heritage, both tangible and intangible.
What is Cultural Heritage, and why is it important?
Cultural heritage is the manifestation of human creativity and expression throughout history, encompassing both tangible and intangible elements that define a society's cultural identity. The preservation and understanding of cultural heritage are essential to the promotion of cultural diversity, intercultural dialogue, and sustainable development. Rome is a global hub of cultural heritage, with a rich history and diverse cultural influences that have shaped its identity over the centuries – and in turn, helped shape the identity of many other countries. Exploring the concept of cultural heritage in Rome offers a unique opportunity to delve into the past and understand the present.
How does this program work?
Each day of this program will touch on a different topic related to the Cultural Heritage of Rome. Lectures & discussions will be led by Dr. Valerie Higgins, Director of the MA in Cultural Heritage at The American University of Rome and regular contributor to archaeology & cultural heritage television shows. Dr. Higgins will be assisted by a series of subject experts from the world of academia and the heritage professions, including art crime, tourism, archaeology, and ethnography.
Who is the program designed for?
This course is designed to be accessible to students, explorers, and interested participants of all ages and experiences. The only prerequisite is that attendees should be actively interested in the field of cultural heritage and/or the development of Rome and Roman society.
The one-week program can be taken purely for personal interest & self-development, but it can also include an official certificate of attendance for those who might undertake the week for career development purposes.
Harry Greiner
The American University of Rome
email us here
Visit us on social media:
LinkedIn
Instagram
YouTube


Article originally published on www.einpresswire.com as The American University of Rome launches new one-week summer program focused on the cultural heritage of Rome