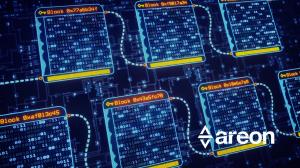 Areon Chain
Areon Testnet is live!
Areon Network, a pioneering layer 1 blockchain project, has recently unveiled its testnet, marking a significant step forward in its development journey.
XEWKIJA, GOZO, MALTA, September 29, 2023 /EINPresswire.com/ — Started on September 20, Areon Network's testnet has reached a remarkable milestone. More than 250,000 people have tested Areon Chain, and made over 1 million transactions in a week.
The test event has seen an overwhelming response from the crypto community, who tested the speed and the functionality of this cutting-edge, layer 1 technology.
A Prelude to Areon Chain
The launch of the testnet is a precursor to the highly anticipated release of their mainnet, Areon Chain. This event is crucial as it allows for the identification and rectification of any potential issues before the mainnet goes live, ensuring a smooth and stable launch.
Once the test period ends successfully, Areonites will be able to start using the Areon Chain for their daily transactions.
A Glimpse into the Future
Areon Chain is a powerful blockchain, boasting up to 600,000 transactions per second (TPS), completing transactions as quickly as 100 milliseconds.
Areon Network is poised to offer this high-speed, low-fee service to end users, aiming to establish itself as the most comprehensive crypto ecosystem to date.
Not only the end users, but also blockchain developers are closely following the updates of Areon Chain. Developing decentralized applications (dApps) has a huge potential, but usually the developers are skeptical about a chain's performance and transaction fees.
Areon Chain stands out as a potential candidate with its high speed and low costs.
Investors will receive 1:1 AREA coin replacements to their existing AREA tokens after the mainnet launch. Plus, the maximum supply will be halved.
Try for Yourself
Now is a great time to test Areon Chain in action!
You can visit the Areon Network website to access the testnet page.
There is even a handy blog guide and a video explainer available for first timers.
Testnet participants can also expect Airdrop rewards, as a gesture of appreciation for their valuable contributions to the development process.
About Areon Network
Areon Network is a layer 1, decentralized blockchain project, striving to develop the most extensive crypto ecosystem ever.
It is designed to handle up to 600,000 TPS, reaching nearly 100 ms transaction speed.
Areon Network aims to provide exceptionally low fees and instant transactions for everyone.
Official Channels:
Website: https://areon.network
Discord: https://discord.gg/AreonNetwork
Twitter: https://twitter.com/areonnetwork
Telegram: https://t.me/areonnetwork
Deniz Percin
Areon Network
email us here
Visit us on social media:
Twitter
LinkedIn
Facebook
Instagram
YouTube
TikTok
Other
How to Join Areon Network Testnet


Article originally published on www.einpresswire.com as Areon Network remarks 1 million testnet transactions in the first week