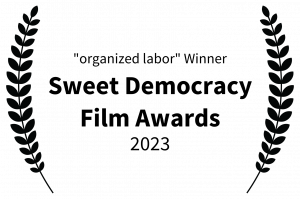 Rome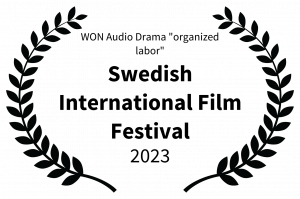 Best Audio Drama
5 Awards for EXITS & ENTRANCES (AuthorHouse.com) and "organized labor" in 2023


Exits and Entrances: Producing Off-Broadway, Opera & Beyond: 1981-2006"
— ArtsPRunlimited, Inc
NEW YORK, NY, USA, June 2, 2023/EINPresswire.com/ — 5 Awards for EXITS & ENTRANCES (AuthorHouse.com) and "organized labor" in 2023
Exits and Entrances

Producing Off-Broadway, Opera & Beyond: 1981-2006

by Daniel P. Quinn
Frida Film Festival

Exits and Entrances (AuthorHouse.com)

May 11, 2023

Award Winner
8 & Halfilm Awards

Exits and Entrances (AuthorHouse.com)

April 9, 2023

Award Winner
Formats
Softcover
$19.99
$15.00
Softcover
$15.00
"organized labor" (AuthorHouse.com)
Wins Best Book in Rome, Sweden & Paris on Film Freeway in 2023.
Other Books By Author
organized labor
Daniel P. Quinn
$13.95
Sweet Democracy Film Awards, Rome,
"organized labor"
April 12, 2023, Award Winner
Swedish International Film Festival
"organized labor"
April 7, 2023, Award Winner
Beyond the Curve International Film Festival
"organized labor"
March 8, 2023, Nominee, Paris, France.
From: "organzied labor":
Poem Of The Week 'Self Portrait' with Daniel P Quinn in Limerick, Ireland.
Sitting alone
with hand in hair
despair
Sitting
head tilted down
silent
Thinking
about
everything
Familial connections
personal obligations
profession.
The distance
necessary
Between
the connection
Between
the two.
The necessary necessities
are sometimes difficult.
When the grey light is mixed
with sleetish rain.
It is little release
from depression:
financial or otherwise.
Daniel Quinn.

Published in "organized labor" Author House.com by Mr. Quinn.
Daniel P. Quinn's writing has appeared in Lulu.com; Author House.com; Substack, Red Wheelbarrow; Linked-in; Performing Arts Journal; The Herald News, Theatre Journal and The Italian Tribune.
His play FANGS TO RICHES was presented at the Harold Clurman Theatre in NYC. He also produced Edward Bond's DEREK (U.S. Premiere) at the Mitzi Newhouse Theatre, Lincoln Center. At the Irish Arts Center he produced a revival of A COUPLE OF BLAGUARDS by Malachy and Frank McCourt, among other works. His published letters have appeared in The New York Times, The Star-Ledger, Other Stages and Keynote, Medium, and Word Press magazines and on-line.
View your comment
Sergio Basso
ArtsPRunlimited, Inc
+1 973-482-0747
email us here
Article originally published on www.einpresswire.com as 1981-2006 and "organized labor" in 2023