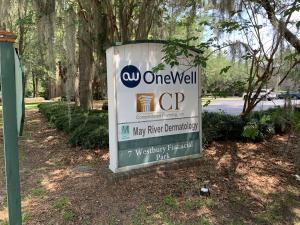 OneWell Health Care announces their new opening in South Carolina
OneWell Health Care announces their new opening in South Carolina
OneWell announces plans to offer a comprehensive range of care services to individuals in South Carolina, committing to improve lives and promote independence.
BLUFFTON, SOUTH CAROLINA, USA, August 21, 2023/EINPresswire.com/ — OneWell Health Care, headquartered in Lancaster, PA, a leading healthcare organization dedicated to promoting progress and advocating for individuals in need, is pleased to announce its expansion into South Carolina. With a mission to improve lives and empower individuals to thrive, OneWell of South Carolina will be offering a wide range of high-quality care services to the community.
OneWell Health Care Organization is revolutionizing the medical landscape by embracing a patient-centric approach to healthcare. With a steadfast commitment to delivering high-quality care, OneWell is redefining the industry's standards and setting new benchmarks for patient satisfaction and well-being.
OneWell; Empowering Patients through Personalized Care Plans:
At OneWell Health Care Organization, we believe that every individual is unique, with distinct needs and preferences. That's why we've embraced an individual-centric philosophy, tailoring individualized care plans that address not only physical ailments but also emotional, social, and mental well-being. Our dedicated team of professionals collaborates with patients to create comprehensive, personalized care strategies, fostering a sense of empowerment and active participation in the healing process.
OneWell Health Care is committed to providing personalized care and utilizing advanced technology to ensure the safety and well-being of individuals in their homes. With the unique approach, OneWell Health Care has effectively served populations in many other states, and the organization is excited to bring its expertise to South Carolina.
Health Care Services Provided by OneWell:
OneWell stays at the forefront of medical advancements by integrating cutting-edge technology into its healthcare services. From state-of-the-art diagnostic tools to advanced treatment options, our organization ensures that individuals receive the most effective and efficient care services possible.
In the beginning, OneWell will provide the following healthcare services:
1. LPN/RN Nursing Services
2. Behavioral Support Services
3. Personal Care Services
4. Individual/Community Living Supports
5. Nutrition Services
6. Respite In-Home
The organization plans to add Respite-overnight and companionship services shortly after, prioritizing the skilled side of care.
Fostering Collaboration and Knowledge Exchange in OneWell Recognizing that collaboration leads to comprehensive care, OneWell Health Care Organization prioritizes knowledge exchange among its medical practitioners. Our teams engage in regular interdisciplinary meetings, where specialists from various fields come together to discuss complex cases and share expertise. This collaborative approach results in a well-rounded perspective, leading to better patient outcomes.
OneWell Community Outreach and Health Education:
OneWell's commitment to improving community health extends beyond the walls of our facilities. We actively engage in community outreach programs and health education initiatives, striving to promote preventive care and early intervention. By empowering individuals with knowledge about healthy living and disease prevention, we aim to build a healthier and more resilient community.
Embracing Diversity and Inclusivity in OneWell:
OneWell Health Care Organization believes in a diverse and inclusive approach to healthcare. We embrace cultural competence and provide multiple healthcare services to cater to the needs of our diverse patient base. Our commitment to inclusivity ensures that every patient receives the same compassionate and comprehensive care, regardless of their background.
Quotes About OneWell:
"OneWell Health Care is committed to providing successful health and wellness outcomes for clients and communities in South Carolina," says Aytekin Oldac, President and CEO at OneWell Health Care. "We are honored to begin providing clinical and technological expertise in the Hilton Head area. Through quality care and services, we strive to help all clients live more independently. We look forward to providing these services to individuals and families of South Carolina and making a difference in their lives."
"We are very excited to expand into South Carolina," says Kathleen Carter, Executive Director of IDD, Home Health, and Nursing Programs at OneWell Health Care. "The warm and welcoming community, coupled with the island-like culture, attracted us to this beautiful state. Our goal is to bring our high-quality, personalized care services, along with our advanced technology, to a population that we have effectively served in other states. We believe in providing a unique approach to quality care that makes individuals feel safe and empowered in their homes."
About OneWell Health Care:
OneWell Health Care is a leading healthcare organization that advocates for progress and improves the lives of all individuals in their care. The organization offers a wide range of high-quality care services and utilizes advanced technology to provide personalized care and assistive technology that promotes the independence and well-being of everyone served.
OneWell Health Care is dedicated to empowering and improving the lives of individuals served across the nation. Through the expansion into South Carolina, the aim of OneWell is to make a positive impact by fostering independence, promoting healthy living, and removing barriers to quality healthcare services.
For more information about OneWell Health Care Organization, please visit www.OneWell.org.
###
Kathleen Carter
OneWell Health Care
+1 717-283-7525
email us here
Visit us on social media:
Facebook
Twitter
LinkedIn
Instagram
YouTube
TikTok


Article originally published on www.einpresswire.com as OneWell Health Care Expands to South Carolina, Bringing High-Quality Care and Personalized Services to the Carolinas