PSA Government of India + IFIA bharat collaboration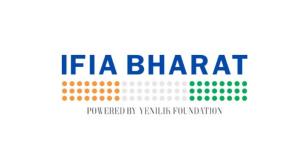 IFIA bharat + PSA Government of India collaboration
BANGALORE , KARANATAKA , INDIA , June 2, 2023/EINPresswire.com/ — We are thrilled to announce a new partnership between IFIA Bharat and the Office of the Principal Scientific Adviser (PSA) to the Government of India. This collaboration aims to strengthen the bond between industry and academia, fostering research, innovation, and technology transfer to address the prime socio-economic concerns through scientific and technological interventions aligned to the 9 National Missions under Prime Ministers Science & Technology Innovation Council (PM-STIAC) or UN Global Sustainable Development Goals (SDGs).
About IFIA Bharat
IFIA Bharat is a leading organization dedicated to promoting innovation and supporting inventors and innovators in India. With its extensive network and expertise in the field of innovation, IFIA Bharat has been at the forefront of driving impactful solutions aligned with the UN Sustainable Development Goals.
Strategic Alliances Division of the Office of PSA
Under the Office of the PSA, the Strategic Alliances Division plays a crucial role in facilitating collaborations between industry and the academic ecosystem, including institutes, city clusters, and start-ups. Its mission is to expedite research, innovation, and technology transfer to the market by creating synergies between industry and academia. By acting as a single point of contact, the division connects industries and foundations with a vast network of over 5000 eminent institutes and 80,000+ start-ups and innovators, encouraging healthy competition and sourcing proposals.
Partnership Overview
This partnership between IFIA Bharat and the Strategic Alliances Division aims to leverage the strengths and resources of both organizations. By combining IFIA Bharat's extensive network and expertise with the division's industry-academia collaborations, the partnership will accelerate the development of impactful solutions in line with the UN SDGs.
Manthan – India's Platform for R&D and Innovation
The partnership aligns with the Manthan, a digital platform for R&D and Innovation Collaborations was launched on August 15, 2022 by the Office of the PSA. Manthan has been awarded by Dun & Bradstreet for Best Technology Initiative for the Year 2022. The platform serves as a central collaboration mechanism, connecting industry and philanthropic organizations with the scientific research and development (R&D) ecosystem at scale. It facilitates alliances between academia, centres of excellence, science and technology clusters, start-ups, and other R&D ecosystem players, alongside industry, philanthropic organizations, government agencies, multi-laterals, and more.
Science & Technology Clusters
As part of its efforts to strengthen the innovation ecosystem, the Office of the PSA supports Science & Technology (STI) Clusters in various cities. These clusters, recommended by the Prime Minister's Science, Technology and Innovation Advisory Council (PM-STIAC), foster strong linkages between academic institutions, national and state research laboratories, civil societies, relevant ministries, industry partners, start-ups, MSMEs, state governments, philanthropic foundations, and international organizations.
We are confident that this partnership between IFIA Bharat and the Office of the PSA will create significant value within the industry-academia ecosystem in India. Together, we will drive research, innovation, and technology transfer, generating solutions that contribute to sustainable development and societal impact.
For more information about our partnership or to explore collaboration opportunities, please contact us at [[email protected]].
Stay connected with us for further updates on the exciting developments and achievements in the field of industry-academia collaborations and sustainable innovation.
ANAND Kannan
IFIA BHARAT Powered by Yenilik foundation
+91 96111 28772
[email protected]
Visit us on social media:
LinkedIn
Article originally published on www.einpresswire.com as IFIA Bharat Partners with the Office of the Principal Scientific Adviser (PSA) to the Government of India