Chris Dobry, Stryker Records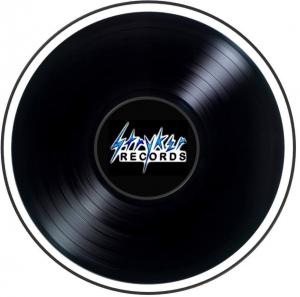 Stryker Records
Chris Dobry and CC Deville 1987
Chris Dobry, Stryker Records
Stryker Music Worldwide, New live music division of Stryker Records
Stryker Records has been expanding in all areas of the music business and has now opened it's own live music division, Stryker Worldwide
It's all about building and maintaining good working relationships and building trust"
— Chris Dobry
NEW YORK, NEW YORK, UNITED STATES, May 21, 2023/EINPresswire.com/ — Chris Dobry is a name that is making waves in the music industry. He is an entrepreneur, musician, and promoter who has achieved great success in his career. Starting his own label, Stryker Records, in 1997, Chris has been on a mission to promote and showcase talented artists. Over the years, he has worked with various A-list artists and has promoted large events featuring well-known names in the music industry.
Chris has been recognized for his entrepreneurial success, including being named as the #4 entrepreneur in The US Reporter's Top 20 Entrepreneurs in 2020. He was also featured in Forbes' Special Issue with Travis Scott in December 2020 and was ranked #7 in the New York Wire's Top 25 People To Follow in 2020.
In 2022, Chris made a major move by acquiring worldwide distribution through Ingrooves for his company Stryker Records. This partnership with the world leader in music-based entertainment will ensure that all artists signed by Stryker Records will be distributed worldwide. Additionally, Stryker Records signed Scotty Austin, the former lead singer of multi-platinum rock group Saving Abel, in September 2022.
Chris has also launched a division under Stryker Records called "Stryker Worldwide" that organizes tours throughout the US. The division works with various agencies and places their artists on tours ranging from a few weeks to several months. He has partnered with Courtney Austin who is now the President of the live entertainment division, Stryker Worldwide. The division is currently working on a tour featuring four national touring acts on the same bill, set to start in early 2024.
Since 2020, Stryker Records has released three songs that hit #25 or higher on national charts. In 2020, Chris teamed up with Holly Hutchison of AnRGirl to launch Stryker Records recording artists, Jamie Fontaine & the Level, to the #20 spot on the Billboard Mainstream Rock Indicator chart and #7 on the Concrete/Foundations Chart with their single "Save Your Life." The single challenged other releases by established artists like Seether, Marilyn Manson, Volbeat, and Breaking Benjamin.
In September 2021, Drew Lines became the first hip-hop artist to be signed by Stryker Records. His singles "Rise" and "Love is War" were produced by platinum producer Malcolm Springer at The House of Blues Studio in Nashville. Drew Lines with his single "Rise" topped the NACC (US and Canada) chart at #18 as well as the M3 Radio chart in Brooklyn, NY at #1 in the Hip Hop category and #1 on the 'all genre' top 30 chart. In April 2022, Drew Lines released "15 Minutes of Fame," featuring Scotty Austin, which charted at #25 on the NACC Top 30 and topped the charts on the M3Radio Hip Hop Top 10.
Chris has worked promoting live shows for artists such as Merle Haggard, The Goo Goo Dolls, John Anderson, Saving Abel, Saliva, Rick Monroe, SheDaisy, Texas Hippie Coalition, Trapt, Tantric, and many more.
Even with all these achievements in music, his background surprises a lot of people. Simply put, Chris is man of many talents. He has an engineering background and is a military veteran. He served as a Design Engineer for Ford Motor Company, Volvo, General Dynamics, and several other automotive and military suppliers as a contractor. He also served in the Army and Army National Guard and had qualified as an Infantryman and a TOW II Gunner. Chris completed his basic training and Infantry courses in Fort Benning, Georgia, and received additional training in Fort Jackson where he became the company Jiu Jitsu champion and earned the Superior Performance Award.
In a 2020 issue of Forbes, Chris gives a little advice to entrepreneurs, "There's an old saying, Birds of a feather flock together. Surround yourself with successful and like-minded people. Create and maintain your contacts. Get out there and have some facetime at industry events and functions. It's all about building and maintaining good working relationships and building trust. Any time you are working with or hiring an expert, no need to micro manage, they are the expert so trust in their process and relax a little."
With his recent partnership with Ingrooves and the launch of Stryker Worldwide, Chris is poised to continue making waves in the industry.
Chris Dobry
Stryker Records
[email protected]
Visit us on social media:
Facebook
Twitter
LinkedIn
Instagram
YouTube
TikTok
Other
'Rise' by Drew Lines, Released by Stryker Records


Article originally published on www.einpresswire.com as Chris Dobry and His Company Stryker Records Are Making Big Moves in the Music Industry